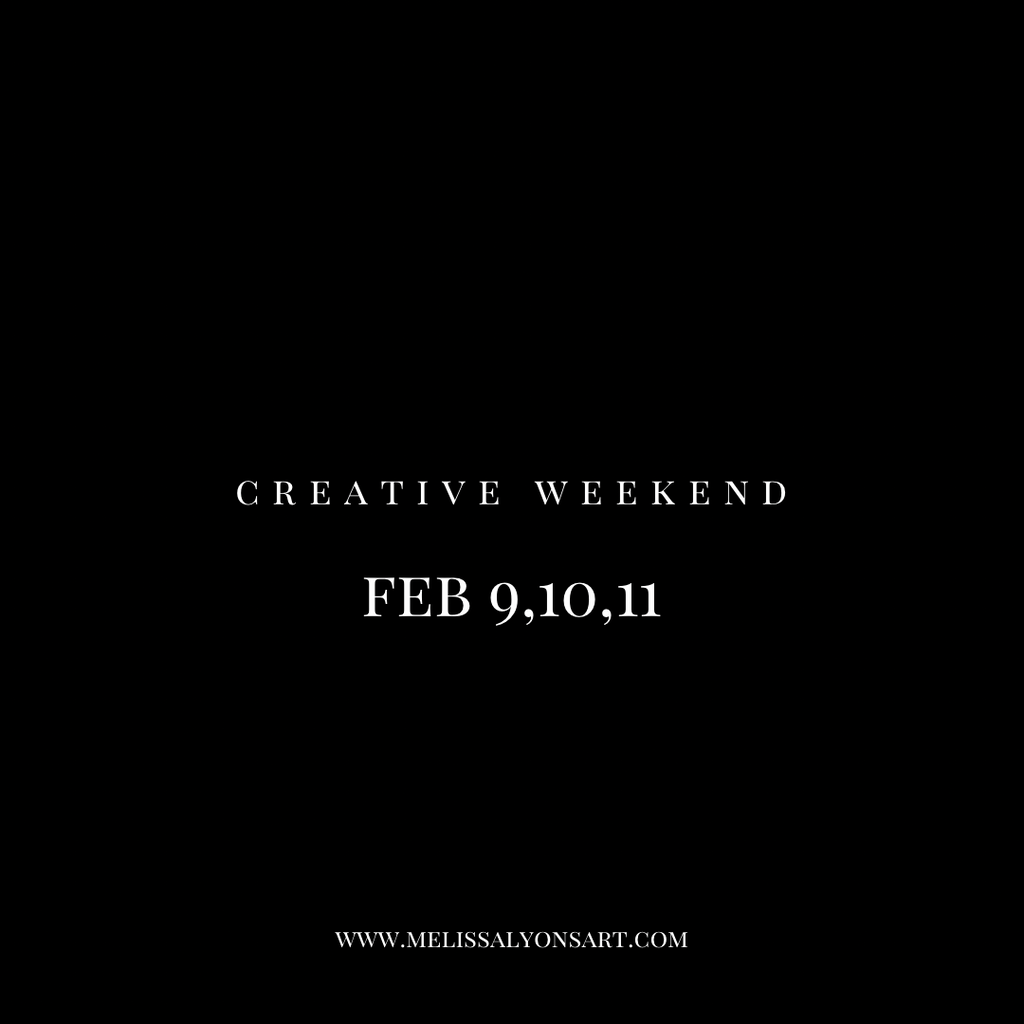 February 9,10,11
Hi! I am so excited you are here! 
This weekend has been so requested the past few years and I have not had the space to do them , but we now have THE MOST BEAUTIFUL SPACE in Beaufort I just can't even believe it sometimes!
This weekend became a thing in sunny California when God told me to just invite my followers over into my home to paint! The point of it all was and is to model for you what a painting career/lifestyle looks like when you are free in Christ. Not only had I found freedom in my own personal life and marriage, I had also just noticed that I seemed a lot happier and content with my artwork and that was not what I was seeing all around me. 
It became my heart's mission to help women find and have what I had found . I have had zero art classes myself over the past decade, no one modeling anything for me , and yet I was very successful! I enjoy painting, I do not ever feel "stuck" and I still have painted almost every single day consistently for the past 11 years.  

I just wanted my friends who paint to come to this understanding themselves. It really is all about your relationship with God and your relationship with yourself. If you are a performance based person, the joy will not be there. And if you think of God being that way with you, you will always be stuck in the cycle of wondering if what you are doing is good enough, if you are worthy of joy and success in your art and you will always be trying to maintain things that you were never meant to maintain. 
When you come to Beaufort, you will hear, in depth , how I started painting and how this thing has become so big. God has truly blessed the work of my hands and he wants you to walk in that same promise as well. 
You can look through the hashtag #mlacreativeweekend for some visuals of past weekends to get an idea of what it looks like!
I have to say though, most people have retreats and have a strict itinerary, we also have a loose one, however, this weekend is not about ME it's about YOU. I have always let the Holy Spirit a great amount of room in my life to minister to people around me. I believe that this weekend is about you and what God wants you to hear, and how He wants to set you free in art and in other areas of your life. 
Here are some basic info points for reference . This is what the weekend will look like . 
WHO
anyone and everyone is welcome!
Ideally, this weekend is for women who want to and feel led to paint  and use their gifts and talents for income or ministry... however you are more than welcome to come if you are just seeking freedom in painting in general and you just need that push and encouragement to get out of your head so much! 
There is alot of small business talk but this could help you in other areas of your life as well. And if you are not interested in the website, boxing , shipping , photography etc portion of the weekend, you are more than welcome to continue to just paint! 
WHERE
This creative weekend will be held in my new downtown studio, in Beaufort South Carolina.You will have access to my retail shop which is located at 805 Bay Street, and you will be painting in my new studio which is in the private, executive suites on Carteret St. facing the famous corner of Bay and Carteret . It overlooks the Beaufort Bridge and you will have private access to this studio!  
WHEN 
Friday arrival 
I will be available on Friday in both locations as you settle in! In the past, some women have come in the day before and some still trickle in up until 4 pm when I like to meet! 
We will have a casual dinner in my studio together as a group while we get to know each other and enjoy the view! This will be at 6 pm.
I will paint a large canvas for you while you enjoy the view and the room and eachother and will share a little of my testimony and what the day looks like on Saturday! 
Saturday
We  paint ALL DAY LONG. 9 am start until you are content! I honestly mean that. Some creative weekends we have stayed until midnight painting. It's all up to you and I am up for it! This weekend is about you! 
Saturday always includes you painting a large 36 x 36 from start to finish. You will be shocked ! You will be so amazed and how this is not as hard as you think . 
There is always lots of coffee, snacks, rest, lots of painting ( several canvas) and lots of learning how to be free in CHRIST! 
You will enjoy exploring the gorgeous town of Beaufort and finding inspiration everywhere in the waterfront, the marina, the amazing old neighborhoods full of rich history and charm and also with all the amazing retail shops and restaurants!
Bay Street is truly walk able and you do not need a vehicle if you plan on just getting to and from the airport with public transportation , shuttle or uber etc.  
Sunday
Sunday is the day in which we learn all the logistical things .  The day starts around 9 am and this part usually lasts until around 12 noon. I realize some people need to get to the airport etc, I have made myself available all day here as well. If we are finished around noon and you would like to continue to paint in my studio you are free to do so! 
Sunday is the day I go over things like shipping and materials. I will show you how I pack and ship my own boxes and I will make you ship your own back home to yourself ! I am very hands on about this and want you to feel confident that when you get back home you can start shipping your own artwork very confidently! 
what is included:
all of your canvas
all of your paint
dinner on Friday evening plus lots of snacks and surprises all weekend long! ( Lucy always makes an appearance and brings treats) 
Since this weekend is now being held downtown Beaufort, you are more than welcome to try the local fare ! This is very casual and you will see we end up making plans as a family until on Saturday based on everyone's individual and collective needs and desires. 
shipping supplies to ship paintings on Sunday
access to all of me for 3 days! 

what is not included:
airfare
sleeping accommodations
transportation to and from airport 

 **** This weekend is non refundable due to the nature of the event and the quantity of spots available! If for some reason you have a life event that hinders you from coming to the weekend you may reschedule ONE  time before 5/2025 .  If there are world events that hinder the weekend in any way such as lock downs, plagues etc you will be given the option to reschedule for another weekend.   
ONCE THIS WEEKEND IS PURCHASED, NO MONEY WILL BE REFUNDED FOR ANY REASON. 
Once you purchase the weekend, we will communicate as to where to fly into, options of places to stay etc...
Please email me at melissalyonsart@hotmail.com if you have any questions ! 
---
Share this Product
---
More from this collection